This website started as a school project, but I've come to enjoy my time here on District of Hip-Hop, and I hope you have too. So, it is safe to say…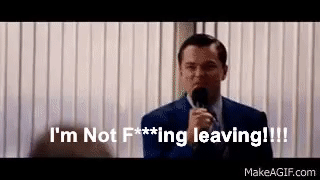 We started off the semester with the making the of my header. I had a tough time using Photoshop because it's tedious and definitely time-consuming. Adobe Stock Images gave me the option to download 10 free photos, which came in handy with the making of my header. Travis Scott is pictured (by me) through the window, on a bird contraption from a concert I went to a few years back. This was a cool project because it forced me to use Photoshop, something I've been meaning to use, but never found the time to. It required, cutting, blurring out, and layering.
I recently joined Rutgers Dance Marathon, a student-run organization that supports and raises awareness for kids that are fighting serious diseases like cancer, sickle cell, etc. Embrace Kids also supports the needs of the families and tries to maintain normalcy all at the same time. Making this PSA was just another way for me to raise awareness for this wonderful cause! I also got the chance to find free music from creative commons. Audacity, a free open-source audio software, was helpful when editing my PSA. I learned how to fade-in and fade-out music and how to cut. If you or anyone would like to join Dance Marathon, please visit marathon.rutgers.edu . If you want more information on Embrace Kids Foundation, please visit http://embrace kids.org. For a simple donation, you can venmo me at Flor-Romero-1 and all proceeds will go to Embrace Kids Foundation.
Last, but not least, the Music Block Podcast was something I had a lot of fun with. This was by far my favorite because I got to talk about something I'm passionate about. I sat down with a good friend of mine, Kim, where we talked about the hierarchy in the Hip-Hop industry. This was my first official podcast. I used Audacity to edit and the Free Music Archive, and successfully uploaded it onto Soundcloud, a streaming service for undiscovered artists and underground music.